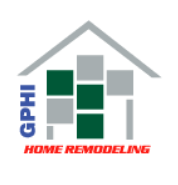 Welcome to GPHI Roofing Siding Contractor, your trusted partner for roofing and siding solutions in Southampton, PA! With over 15 years of dedicated service, we take immense pride in being the go-to experts for all your roofing and siding needs. Our commitment to excellence and customer satisfaction has earned us a solid reputation as a reliable and reputable roofing and siding business in the area.
Roofing Repair:
When it comes to roof repairs or roofing installation, we are your local specialists. Our seasoned professionals have extensive experience diagnosing and rectifying a wide range of roofing issues. Whether it's a minor leak, damaged shingles, or more complex structural problems, we have the expertise and state-of-the-art tools to restore your roof's integrity. Our priority is to provide durable solutions that stand the test of time, using premium materials that ensure your peace of mind.
Siding Repair:
Your home's exterior deserves the utmost care and attention, which is why we offer top-notch siding repair or siding installation services. Cracked, warped, or worn-out siding not only diminishes your property's curb appeal but can also compromise its insulation and protection. Our skilled technicians excel in assessing and repairing various siding materials, restoring your home's aesthetic charm and safeguarding it from the elements. We believe that a well-maintained exterior enhances your property's value and your pride of ownership.
Gutters Installation:
Properly functioning gutters play a crucial role in preventing water damage and maintaining your property's structural integrity. Our gutter installation and gutter rapair services are designed to channel rainwater away from your home, protecting your foundation and landscape. We offer a wide range of gutter options tailored to your preferences and the specific needs of your property. Our skilled team ensures precise installation, helping you avoid potential headaches caused by water accumulation and drainage issues.
Comprehensive Services, Exceptional Customer Care:
At GPHI Roofing Siding Contractor, we understand that each roofing and siding project is unique. Our approach is characterized by a thorough understanding of your requirements, meticulous planning, and execution that exceeds expectations. From the moment you reach out to us, our dedicated team guides you through every step of the process, providing transparent communication and clear solutions.
Local Expertise:
As a longstanding member of the Southampton, PA community, we are attuned to the specific challenges that properties in this area face. From weather fluctuations to architectural styles, we tailor our solutions to meet the distinct needs of your locality. Our team's local expertise ensures that we not only provide effective repairs and installations but also offer valuable insights to help you make informed decisions about your roofing and siding projects.
Quality Assurance:
Our commitment to quality is unwavering. We source our materials from trusted suppliers and adhere to industry best practices to ensure exceptional results. We stand by the durability and longevity of our work, offering warranties on our services to provide you with peace of mind.
Schedule a Consultation:
Are you ready to enhance the beauty, functionality, and durability of your property's exterior? Reach out to us today to schedule a consultation. Our experts will assess your roofing, siding, or gutter needs and provide you with a detailed plan tailored to your budget and preferences. As a testament to our commitment to customer satisfaction, we ensure that all work is completed efficiently and within the agreed-upon timeframe.
At GPHI Roofing Siding Contractor, we're not just about roofing and siding; we're about elevating your living experience through reliable solutions and unmatched expertise. Explore our website to learn more about our services, view our portfolio, and read testimonials from satisfied customers. Join the countless homeowners in Southampton, PA, who have entrusted us with their roofing and siding needs, and experience the difference that true craftsmanship can make.